If you are looking for a dealership who prides themselves in professionalism and works tirelessly to build long lasting relationships with their customers, then Prestige Hyundai is the dealership for you. Since 1978, our Beacon area Hyundai dealership has been providing great cars, service and loyalty to our incredible customers.
Our founder, Arnold L. Brauer, believes that the key to success is "selling and servicing the best vehicles made and just as important, giving back to the community that supports your business." This attitude is spread throughout the Prestige Hyundai family, and our professionals go to work every day knowing they can make a difference in someone's life. Today, the torch has been passed onto Arnold's son, Jonathan, and his partner Charlie Roszko of Kingston. Both Jonathan and Charlie are just as committed in making sure that Prestige provides excellent products, customer service and a sense of community, continuing the Prestige credo.
The product, commitment to our customers, and sense of community is what makes our dealership so special. The success we have had is not by luck, it is by dedication and hard work, making sure our customers get what they want and leave with a smile on their face.
If you don't believe us, hear from some of our latest customers:
"BEST Car Buying Experience EVER...They go above and beyond to make you feel comfortable. It was an awesome experience and I LOVE my new car! I highly recommend Prestige Hyundai to all my family members and friends." - GooglePlus.com user
"Customer respect was what I received as I was having car service and as I was learning about the new car in sales, everyone was working well with me and the other customers around me. I do recommend this dealership to people I know." - DealerRater.com user
Prestigious Service from Beginning to End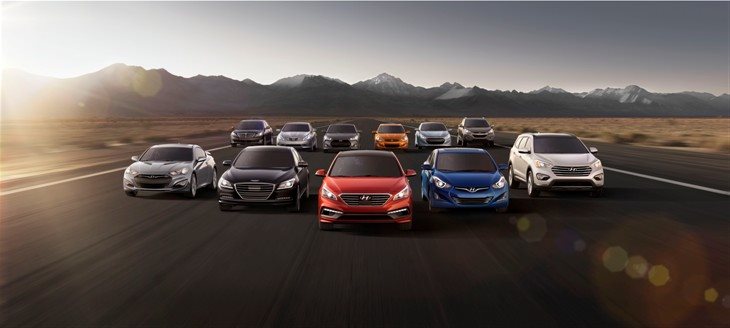 Newburgh area Hyundai shoppers shouldn't have a stressful car buying experience, and their experience after they purchase a car shouldn't be stressful either. We understand that the value of your purchase is extremely important, but so is the attention you receive during maintenance and repairs once you can call the car your own. We strive to earn your business, but we will go above and beyond to keep it.
At Prestige Hyundai, we make it as easy as it can be. Not many people enjoy the negotiation process when buying a car, our staff included. To make the process easier, we publish our price upfront which will include all applicable rebates. No negotiations. No hassle. Just a simple car buying experience that is easy and painless for those involved.
All of our vehicles include a 48-hour "No Questions Asked" return policy, and many of our certified used cars come with roadside assistance and a 12-month/12,000 mile warranty. That's just the beginning! Both new and used cars come with a complimentary first 5,000 mile service as well as a written offer on your trade-in good for 48 hours, even if you don't purchase a vehicle from Prestige.
Not only do we want to make a difference in our customer's lives, but we also want to make a difference in our community. We share values with our customers, and both donate and volunteer to make any difference we can. Some causes that are close to our heart are animal protection, anti-bullying, autism programs, education, hunger and youth programs. We want to make a difference in any way possible, and with your help, we can.
So don't go through a grueling car buying process when an easy one is just a short drive away. Visit Prestige Hyundai or call 845-750-6940 to learn more about what we can do to help you drive off in the car of your dreams.